$200 will be donated for every closed home referred to the Backmann Real Estate Team during the month of May in the Buyers or Sellers name to assist the Fur-Ever Home Rescue (FEHR) Bunny Division.
Who do you know starting the process looking to buy or sell a home in May?

FEHR is in DIRE need of funds to help support the recent influx of dumped Easter bunnies. Within just ONE WEEK following Easter, the FEHR Bunny Division has been asked to place 14 bunnies into their rescue, largely in part due to the massive number of displaced Easter Bunny's that were bought as "cute Easter gifts" for children.
The unfortunate reality, the rescue is faced with every year at this time, is when these new bunny owners find out what it takes to be a responsible "bun parent" they decide to dump their rabbits outside to fend for themselves. DOMESTIC RABBITS CANNOT SURVIVE ON THEIR OWN IN THE WILD.

The bunnies that go into FEHR's care are vet treated, placed in temporary foster homes where they are being loved and nurtured, await a spay or neuter, are microchipped, treated for any injury or illness and await their Fur-Ever home placement. The rescues foster roster is at max capacity and they are looking for both fosters and adopters. Fosters are given supplies to house, feed and care for the foster bunny out of FEHR funds. FEHR is a non-profit that relies solely on fundraising and donations.
They really need YOU today!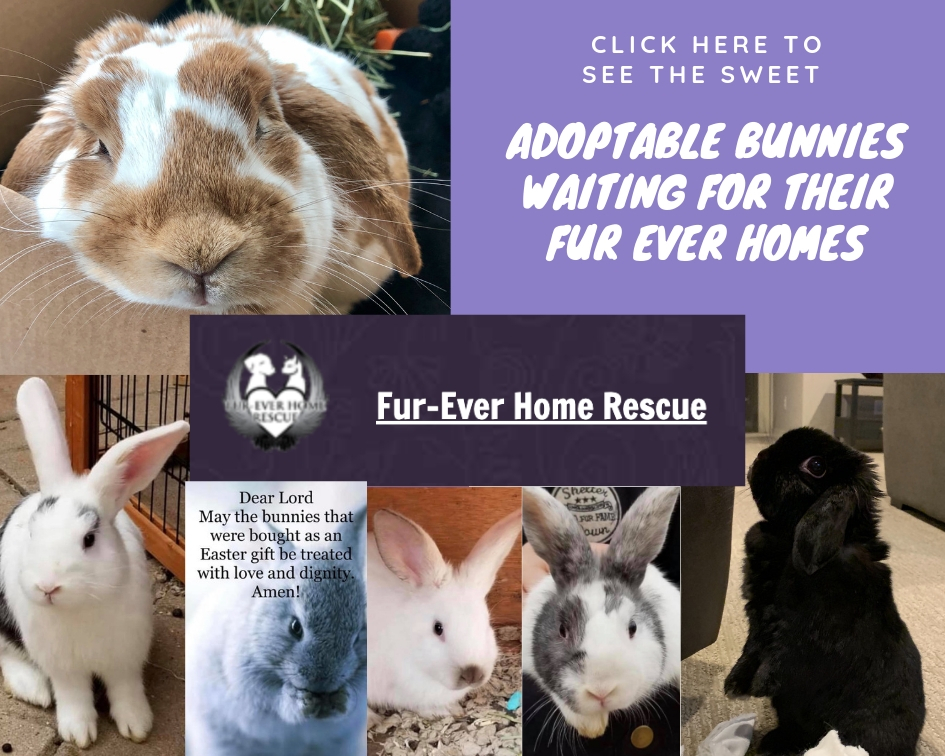 The Backmann Real Estate Team is passionate about these efforts and hopes you can help!
Bunnies are a very misunderstood house pet and are more "human-like" than people realize. House Rabbits are like your domestic cat or dog (we secretly think a little better). They can be litter trained, free roam in the home, kept in an xpen while you are away for the day if needed, they love their human, crave human interaction, can get along with your dogs and cats, show affection & appreciation, have amazing temperament & personalities, play, and are overall smart and well behaved house pets.
Who is the Backmann Real Estate Team?
The Backmann Team is a local Real Estate Team led by Vivian Backmann. Vivian is an advocate for displaced & injured bunnies. Vivian and her family go out of their way to support the efforts of Fur-Ever Home Rescue, were active participants in the 1,000 dumped rabbit rescue in Las Vegas with the group Bunnies Matter in Vegas Too, is an active foster, directs fundraising efforts, and an adopter of 2 beautiful dumped Las Vegas buns Lady and Peanut.
Vivian Backmann has been in real estate for over 28 years and selling real estate in the Twin Cities metro area for 14 of them. She holds a degree in Business Administration with a concentration in Marketing and Minor in Accounting. She approaches the sale and purchase of each of her clients homes like it were her own – business minded with a strategic approach. Vivian is a top ranked agent within the Minneapolis Metro region, #4th ranked agent in the top ranked Keller Williams Classic Realty NW Maple Grove office. Her team represents clients throughout the Metro as far reaching as Brainerd to Faribault – everywhere in between. 100% of the teams listings sell for top dollar year after year and the team goes out of their way with unconventional methods, and leave no stone unturned to find their buyers homes in this ever challenging, tight real estate market. You will be referring or using a hard working team that cares as much about their clients as they do their bunnies!

Learn more HERE about the Backmann Team
How can you help?
1. Contact the Backmann team at: Vivian@BackmannTeam.com or call or text 612-599-6866 and let them know you want to learn more about using them to buy or sell a home – PLEASE MENTION the Fur-Ever Home Rescue.
or Refer the Backmann Real Estate Team to your friends, family, co-workers to sell or buy a home. (Referral just needs to be registered during the month of May – transaction can close after that time). Upon closing $200 will be donated to the FEHR Bunny Division from the Backmann Real Estate Team.
JUST IMAGINE how much we could raise for our local Fur-Ever Home Rescue Bunny Division!
2. If you do not know someone looking to buy or sell – you can donate directly to the rescue through the link below. Please put in the notes "DUMPED EASTER BUNNY MONEY". This will allow it to go to the BUNNY DIVISION.
Click on the link below to Donate:

3. Become a foster or adopter! FEHR needs so many more loving families to help with these sweet bunnies. Please consider becoming an adopter or foster. Click on the links below to see the available bunnies awaiting their Fur-Ever homes and more information about becoming a foster.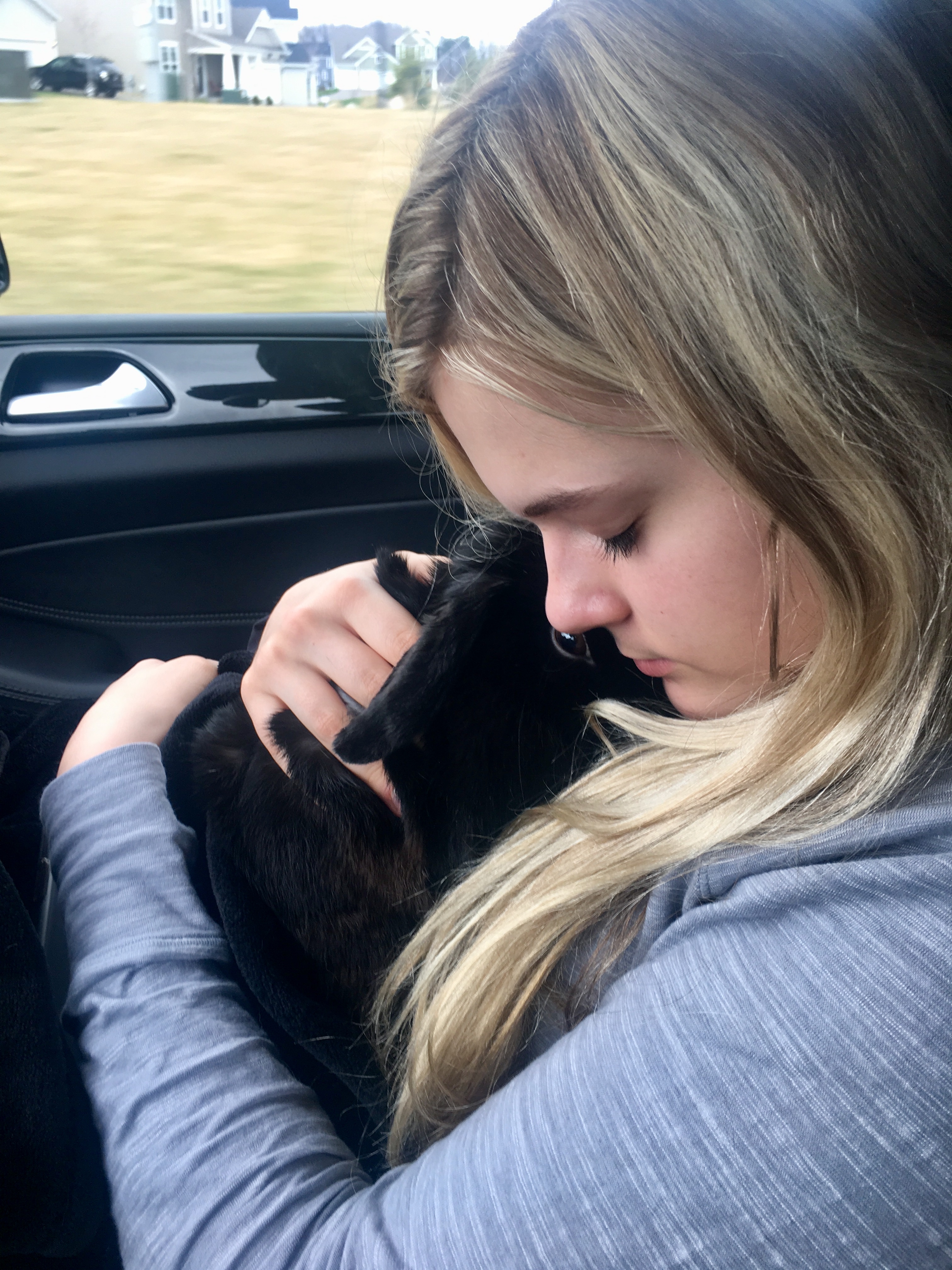 Click HERE to see ADOPTABLE BUNNIES
Click HERE to see how to become a Foster

Follow FUR-EVER HOME RESCUE HERE TO LEARN MORE ABOUT THE AMZING WORK THEY DO IN THE METRO AREA.
https://www.facebook.com/fureverhomerescuemn/